Golf in Bulgaria
Luxury apartments for rent or sale, with panoramic views of golf courses, the Black Sea and wonderful nature 
In Cape Kaliakria in Bulgaria, you have the chance to play golf on three of the finest golf courses in Europe.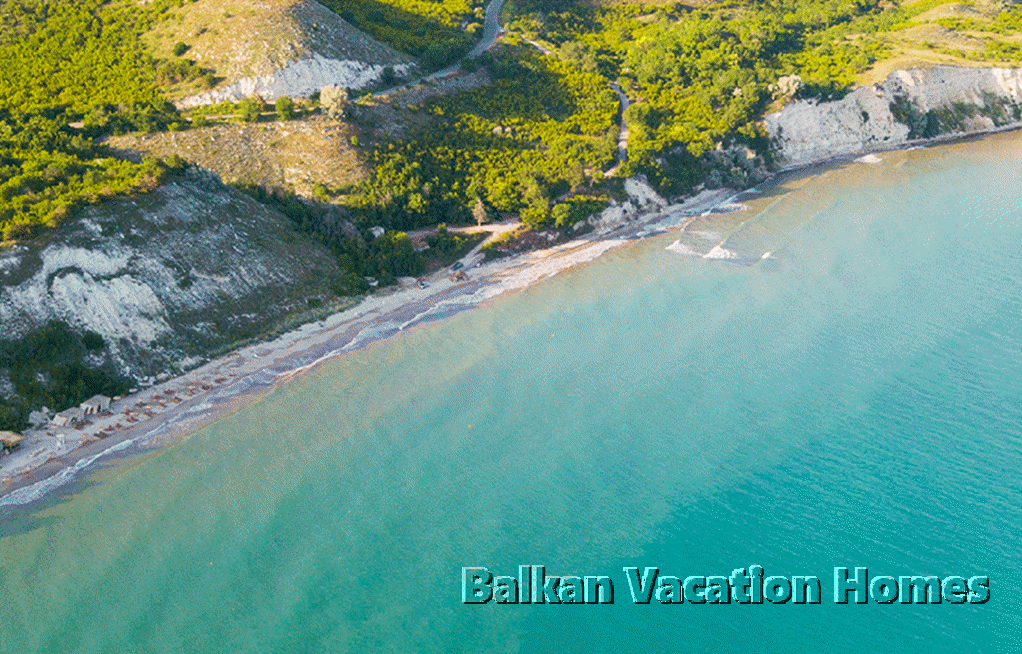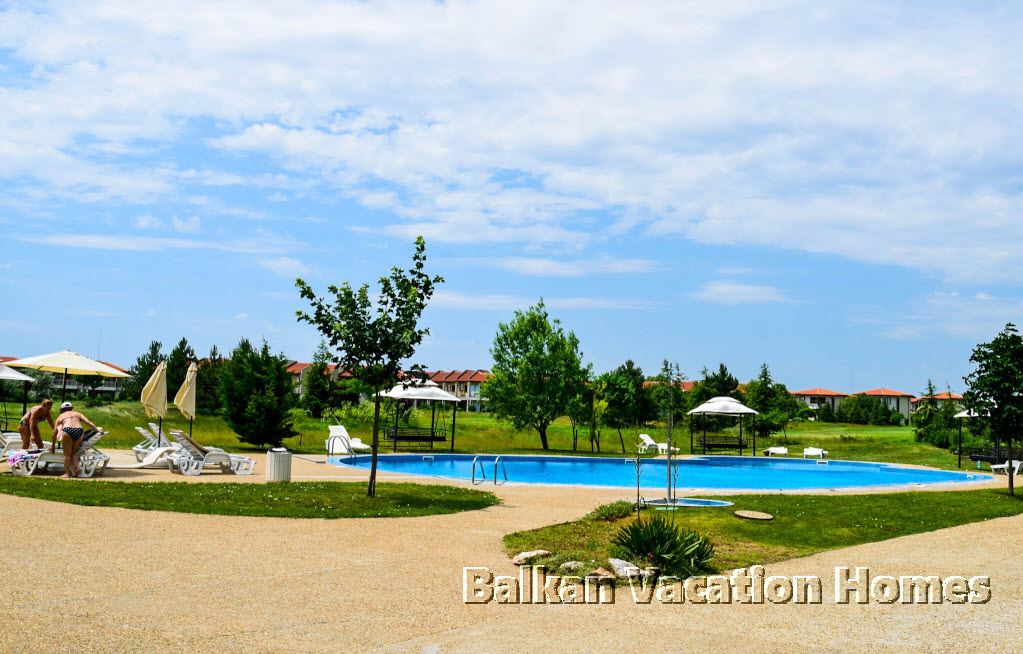 Balkan Vacation Homes Golf specializes in renting and selling golf properties in Bulgaria and can help you find your dream vacation home
Lighthouse golf and spa resort
The resort
Lighthouse Golf Resort is next to two other golf complexes which are Black Sea Rama and Thracian Cliffs. All three offer great views of the Black Sea and some of the best golf courses in Europe. .
Lighthouse Golf Resort is located on top of white cliffs with stunning views of the golf courses and the ocean, just minutes from all the amenities the area has to offer.
The complex has beautiful green areas, swimming pools with sea views, gym and 24 hour security. There are also several restaurants, bars, a 3000 sqm Spa & wellness center – Professional golf course – 2 tennis courts and a football field – Playground and transport to the beach.
At the foot of the cliff where the resort is located, there is an unspoiled beach offering sun loungers and parasols, water activities and a restaurant. Sun loungers, parasols and a shuttle service are available in summer.
There is 5 km to Balchik with its cozy harbor promenade. In Balchik there are also attractions such as the historical museum and a botanical garden
Golf
Lighthouse Golf Course has been part of European Tour Properties since 2016 and its 18-hole golf course was designed by – Ian Woosnam. Moreover Lighthouse Golf & SPA Resort is the winner of the Best Golf Hotel in Bulgaria awarded at the World Golf Awards in 2016
Thracian Cliffs Golf & Beach Resort
The Resort
Thracian Cliffs Golf & Beach Resort located at the northern part white cliffs. The golf courses covers 85 hectares of truly beautiful Cliffside panorama views and an 18-hole Gary Player Signature Golf Course.
There are two small "villages in the complex" One is, Marina Village, which is located at the foot of the cliff right next to the beach. This is also the commercial and entertainment center of Thracian Cliffs. The other is Hillside Village, which is located 150 meters from the sea, at a slightly higher altitude, Marina Village that gives it an amazing view
The resort has it private beach only 850 meters away with parasols and towels available.20 min walk from the resort is Bendida Beach, which is, It is a small cozy beach, with beautiful rocky slopes.  There are several restaurants in the resort where as well international dishes as traditional Bulgarian dishes are served.
The resort is located 5 km from Kavarna and 60 km from Varna. There is 5 km to Balchik .The two other Golf resorts Black Sea Rama and Lighthouse are 10 km away.
Golf
The Signature Championship golf course is designed by Gary Player who has described it as "the most beautiful golf course I've ever seen in the world". Every hole is signature, with five different sets of tees to choose from and stunning sea views. Thracian Cliffs Golf & Beach Resort, winner of the '2014 European Golf Resort of the Year' award
Black Sea Rama
The Resort
Black Sea Rama is located right next to Lighthouse Golf and spa resort and 10 km away from Thracian Cliffs Golf & Beach Resort.
Like lighthouse Golf and Spa Resort, the resort offers views to Cape Kaliakra and Cape Galata.
The accommodation in the complex consist of luxurious villas and apartments in four different enclaves of the resort. All the buildings are small one or two floor buildings, decorated with natural materials, providing a private and cozy atmosphere. All houses has either private pool or pools shared with the houses in the enclave.
There are four restaurants in the complex and opportunity for many outdoor facilities. The beach is shared with Lighthouse resort and there can be arranged shuttles from and to the beach.
The golf resort is situated only 55 km away from Varna and 6 km from Balchik.
Golf
BlackSeaRama has a classic links golf course. The golf course is designed by Gary Player and is the first championship signature golf course in Bulgaria. The golf course lies on top off cliffs, with an amazing view and stern challenge due to the coastal winds. The golf course is a reasonably flat and, the main hazards come in the form of the lakes and the various hillocks scattered throughout the course.
Apartments and Houses for Sale or Rent
Below you can see our current offer on golf apartments and houses. If you want more information or do not find a home among our offers that suits your wants and needs, please contact us, as we have a good network in the area that can help you to find a home that meets your needs.
Rentals
Two bedroom apartment with sea view in Lighthouse Golf and Spa Resort.
The two-bedroom apartment consists of two bedrooms, two bathrooms, a large living room with sofa bed and dining area for six people. Flat screen and DVD as well as Wi-Fi. Washing machine. The apartment has three balconies overlooking the Black Sea, the golf course and the pool.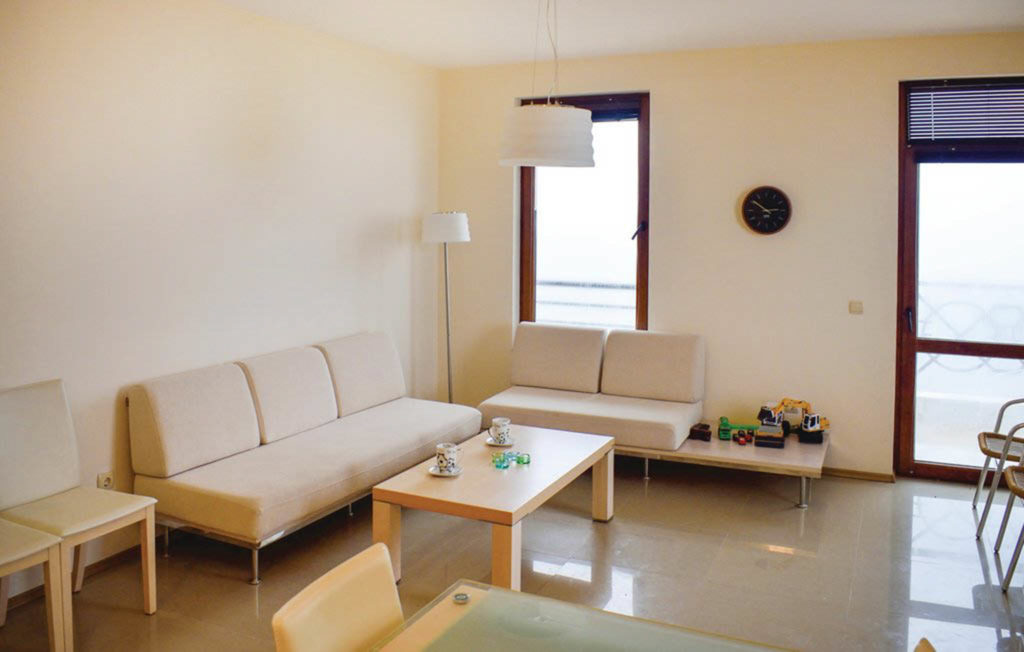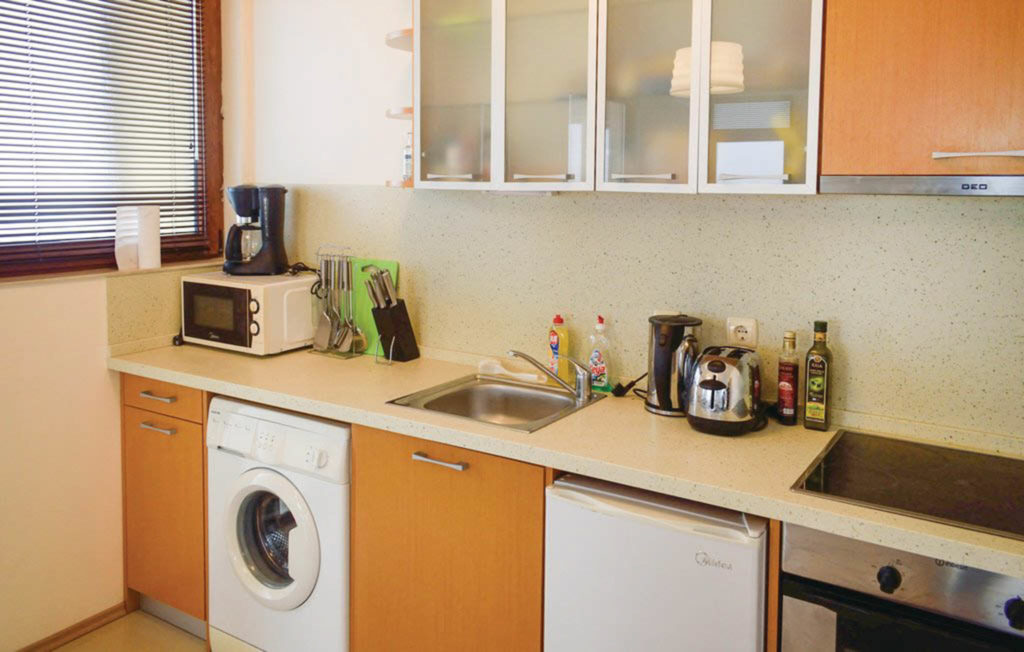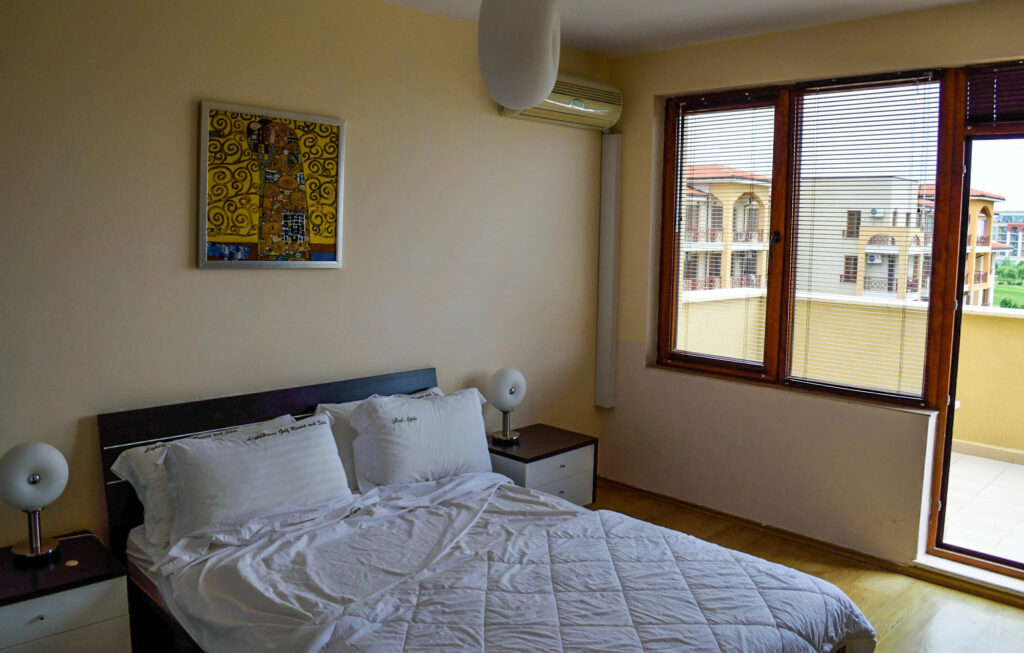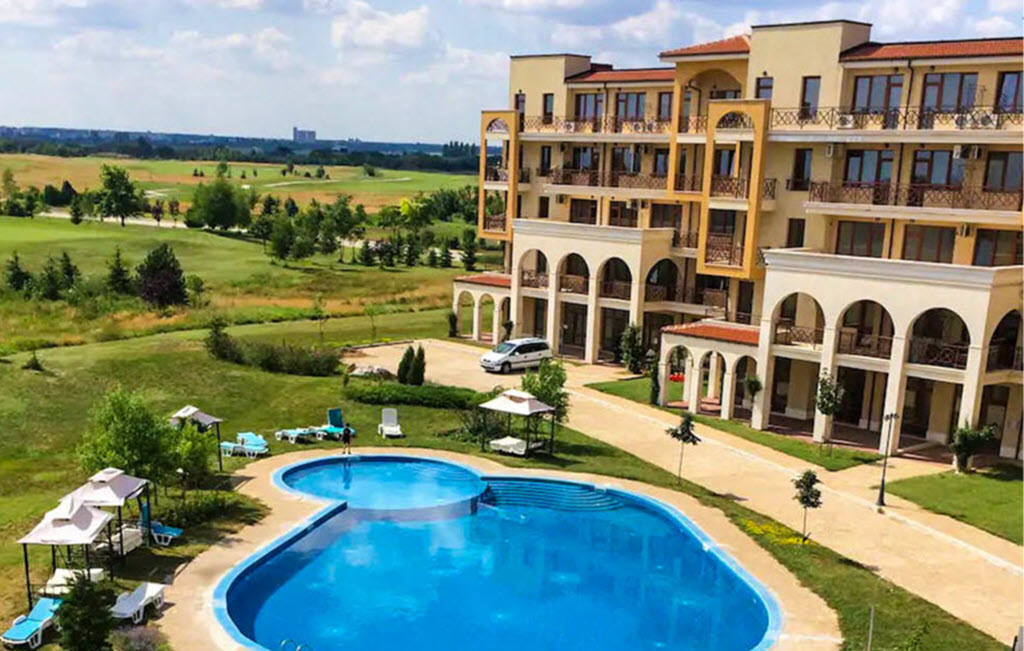 July 1st – August 19th: 65 EUR / Day
August 20th – September 9th: 56 EUR / Day
September 10th – October 1st: 56 EUR / Day
October 1st – May 7th: 52 EUR / Day
Balkan Vacation Homes
Balkan Vacation Homes is located in Varna, Bulgaria. For the last 4 years we have been working on renting holiday homes on the Black Sea coast in Bulgaria as a representative of the Danish company Novasol.  Since many of our clients have expressed a desire to sell their properties, we have started in the real estate industry.
We  can help you arrange the trip to Bulgaria