Professional sales and advice selling your vacation home in Bulgaria
To sell your property is a very important decision, and therefore it is very important to choose an engaged real estate agent who provides a proper service all the way through the sales process. Balkan Vacation Homes has a well proven procedure, that ensures transparency and thoroughness in all phases of the sale.
In most cases we have the competences needed for selling a property in-house and in cases where needed we team up with selected local experts (such as real estate lawyers, tax experts etc.) to ensure that selling the property becomes a safe and hassle free process.
As a first step, we conduct a careful inspection of your property and the local area, where after we will suggest a realistic evaluation of the value of the property
The next step is to make an action plan for how we can sell your property, and we will assess the legal aspects of the sale.
.
Below you can read some reasons how you can benefit from working with us:
We have a broad local knowledge of the region.
For a number of years we have been representative for one the largest vacation home rental companies in Europe on the Bulgarian marked where we have worked with as well Bulgarian as foreign owners of vacation homes and apartments. Moreover, we have been involved in several real estate investment projects in the country. Those  experiences have given us a deep insight in the Vacation Home market here in Bulgaria, as well as provided us with expertise in Bulgarian real estate law, and provided us with a network of local experts to draw on in situations where required.
We are directly represented on some of the most important sales markets.
We promote your property as well locally as well as on key markets all over Europe with specific focus on the most important markets, which today are in central, and Eastern Europe. Thus, we have our office for central Europe (covering Slovakia, Czechia, Austria, and Germany) based in Prague. This means we are able to be responsive to the market demands in the various countries, and do advertising and serve potential customers in the local languages. For you as a seller it increases the opportunity for getting your property sold.
We advise you legally and take care of all the necessary formalities until your property is sold.
Our approach to sale is based on an integrated process that among others includes:
We make the pre purchase agreement and conduct a legal check of the title deed and other documents,
We take care of the registration of all necessary documents for you.
We ensure that the financial transactions takes place as in a legal and safe manner, and that the ownership first transfer when you have received the money from the sale on your account.
We help you to obtain a power of power of attorney so you do not need to come to Bulgaria.
We ensure that there is a correct reimbursement statement, showing what you and the buyer owe each other. (A balance typically includes expenses for property tax, insurance, etc.) All amounts are settled in relation to the takeover date and settled accordingly.
In short, we take care of all practical matters from start until end in the sales process and in contrast to some other brokers or intermediaries. Those services are FREE when you work with us.*
We work with network partners (brokers) so your property is widely exposed
We have a network of selected real estate agents , which ensure that your property will be promoted brought through selected and qualified sales channels in a coordinated and integrated manner. This increases the chances of your property will be sold quickly compared to letting random real estate agents or one specific broker sell your property.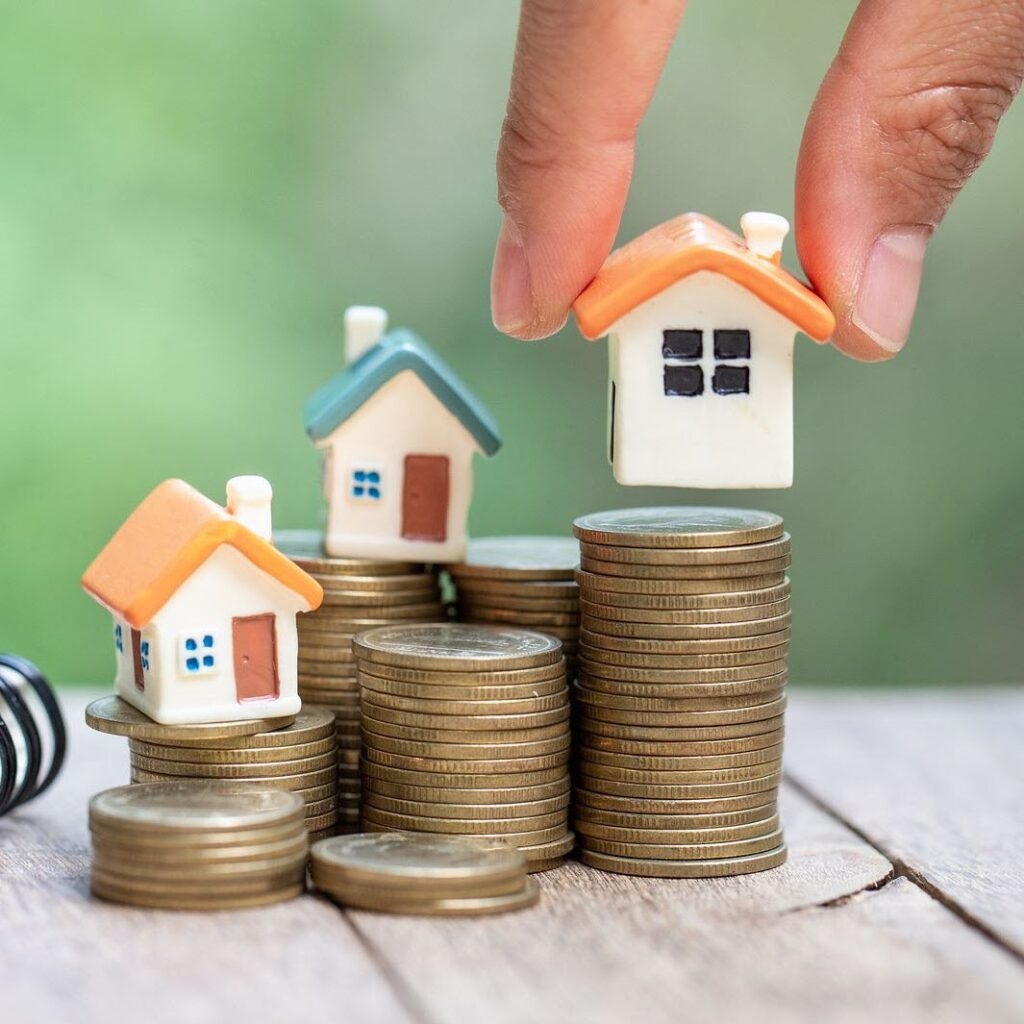 Do you consider selling your property?
Request a free sales evaluation
Send us your contact information and we will contact you as soon as possible to arrange a time when we make a sales assessment of your home with you.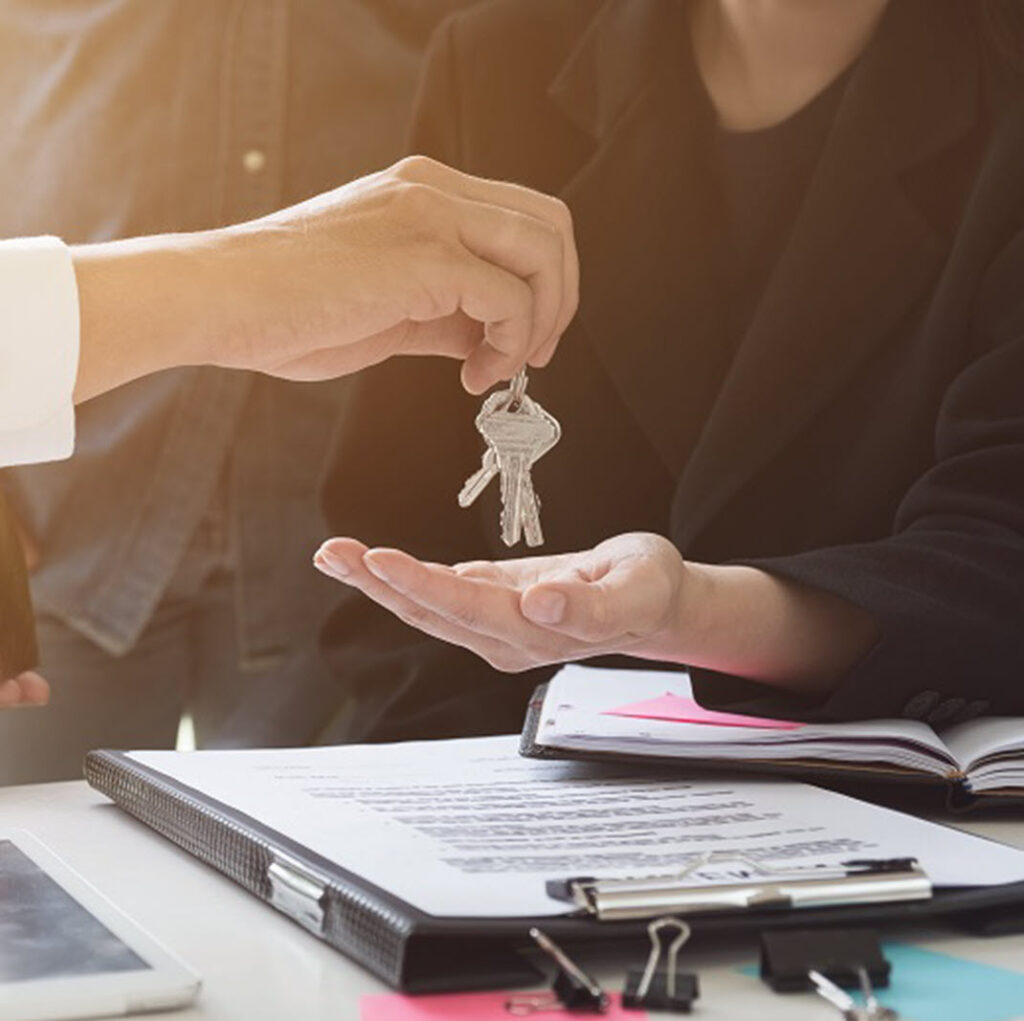 Integrated solutions
We are not only selling your property, we also offer to assist you and take care of the entire sales process in a safe and transparent manner
Contact us today to hear more about what we can do for you
Choosing between working with an exclusive or nonexclusive sales agreement
We offer to sell your property with an exclusive or non-exclusive sales agreement. No matter if you work with an exclusive agreement or a nonexclusive agreement, we see it as our most important task to offer you a safe and hassle-free sales process from start to finish. None the less there is some additional benefits of signing an exclusive agreement.
An integrated marketing effort to sell your property.
Some people think that a nonexclusive contract is better because more real estate companies are selling the same property. That is not necessary true. First, We work with local as well as international network partners in specific areas. That means that even though you sign an exclusive contract with us, it does not mean that we are the only company that try to sell your property. An exclusive  contract with us rather means that we, as your representative are able to make a promotion mix that optimizes the chances for getting your property sold through the optimal mix of sales and marketing channels.
We are fully dedicated in selling your property
When you make an exclusive agreement, you have a genuine working relationship with a Balkan Vacation Homes, and that means we will dedicate a maximum of resources to work on your behalf.
 We will take professional photos of your property.
We will advice you in what you can do to increase your chances for selling. For example, we may suggest renovations that will increase the value of your property well beyond the cost of the renovations.
We will work out an advertising and marketing strategy for your specific property as it takes planning and a wholehearted effort to sell your home in a market among tens of thousands of other homes.
You will receive an action plan that not only includes an assessment of the price of the home, but also an assessment of which buyers will be interested in your home, a marketing plan for the sale of your home,  and special circumstances we have agreed on concerning your property sale.
In short, if you decide to make an exclusive listing, you have a professional team working on your behalf finding the right buyer, and not focusing on being the first to sell the property, to the first but not necessary best buyer.
The duration of the agreement is ranging from 60 days up to one year